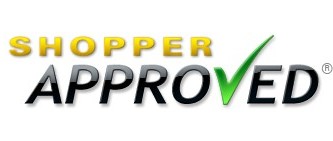 A little while ago we implemented a customer survey program on our www.spohn.net website through an independent third party, Shopper Approved.
How it works: When a customer places an order through our website they are then presented with a survey to complete. Approximately 10 days later after the customer has received his or her order Shopper Approved emails them a follow up survey with additional questions on parts quality, shipping time, etc.
All survey categories are ranked by the customer with 1-5 stars, with 5 being excellent and 1 being poor. Remember that this is all handled by an independent third party, Shopper Approved. We have no way to delete, edit, etc. any response that we don't like. It is what it is, just like on eBay.

On 09/15/2011 we hit the mark of 1,000 independent customer reviews and we thought we'd share the results with our current and future customers. 96.9% of our customers rated us with 4 or 5 stars, which qualified us for Shopper Approved's 5 Star Excellence Award.
Our ultimate goal is to have 100% 5 star reviews. The reality is that will probably never happen, but this tool lets us measure our progress and we'll work hard to make sure we see even better numbers over the next 1,000 reviews we receive.
Here's how our customers rated us:
5 Stars: 79.4%
4 Stars: 17.5%
3 Stars: 2.8%
2 Stars: 0.3%
1 Stars: 0.0%
You can click here to view our customer reviews on the Shopper Approved website.
.