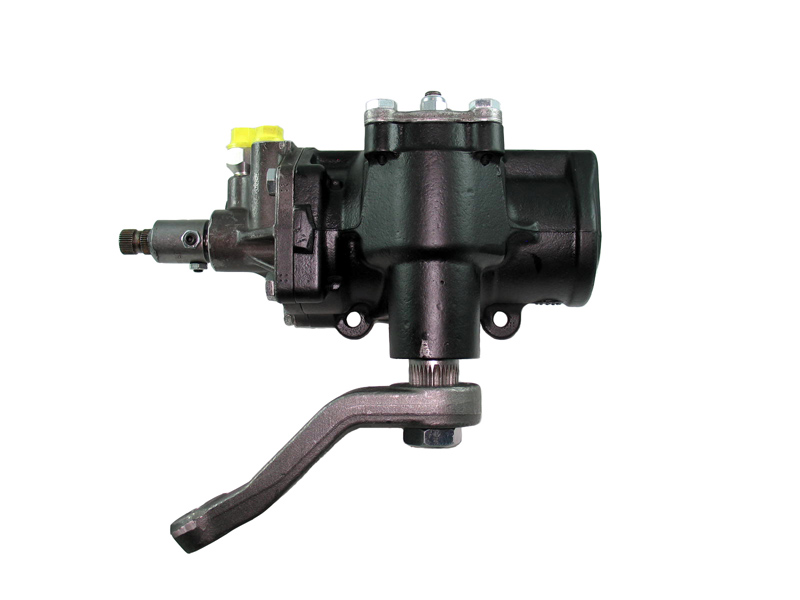 Borgeson 800121 Steering Box | 2003-2008 Dodge Ram 2500 & 3500
SKU# BRG-800121 (Product Page Link)
The Borgeson 800121 replacement power steering box is for the 2003-2008 Dodge Ram 2500 and 3500 trucks. Borgeson has re-manufactured a modern Delphi 600 Series integral power steering gear box with a 14:1 ratio that substantially upgrades the steering power, function and durability.
This Borgeson 800121 heavy duty power steering box offers a larger piston diameter (80mm) for more available power assist and a modern variable valve that allows for stable highway driving and effortless parking and maneuvering.
The Borgeson 800121 heavy duty power steering box will bolt directly to the stock mounting location for an easy and complete 100% bolt in installation.
Steering Shaft Fitment: For an easy 100% bolt in installation a Borgeson steering shaft assembly is highly recommended for installation of this steering box. To use this steering box with your truck's OEM steering shaft you will need to grind an orientation flat on the included adapter to match the stock shaft.
Steering Box Stabilizer Brace Fitment: ANY brand steering box stabilizer brace that is made to work with the factory steering box will NOT properly fit the Borgeson 800121 steering box without major modifications due to it sitting slightly further away from the frame than the factory steering box.
View all of our performance parts for the 2003-2008 Dodge Ram trucks.
.