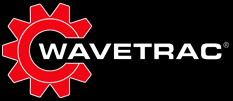 Many differentials on the market today provide little to no grip under low torque conditions. Moser Engineering's new 35 spline WaveTrac differential uses a patent-pending design to automatically improve grip in low-torque conditions. Made in the USA from superior materials, it comes with a Limited Lifetime Warranty from Moser as well.
Wavetrac differentials are available from Spohn Performance on any Moser Engineering 12 Bolt or Ford 9″ rear ends. To see what is available for your application shop the Spohn Performance online catalog. For an even more detailed technical explanation visit the Spohn Performance WaveTrac Details page.
Wavetrac Differentials: Enhanced No-Load Bias Ratio via its Wave Design Center Pack
One of the known shortcomings of a typical torque biasing differential is its loss of drive (behaving much like an open diff) under zero or near-zero torque conditions (for example, when there is 'no-load' applied through the drivetrain, either at vehicle stationary and/or transition from engine driving vehicle to engine braking and back).
The Wavetrac® differential uses a patent pending design to improve grip in low traction conditions. Precisely engineered, converging / diverging wave profiles are placed on one side gear and its mating preload hub. As the two side gears rotate relative to each other, each wave surface climbs the other, causing them to move apart. This imparts an increased normal force through the side gears, increasing the bias ratio as a function of load. This increase occurs automatically only when conditions find it necessary, and it 'reverts' back to its nominal bias ratio quickly and seamlessly, maintaining optimal drivability and performance at all times. It's like having two differentials in one: you get the benefit of a higher bias ratio when needed without detriment to the car's handling.
These friction plates provide a mechanism to tune the response of the differential as a function of applied torque load. The applied torque load manifests itself as an axial load from the differential pinions into the housing. This axial force is then considered a normal force into the friction plate, and as a function of the effective coefficient of friction, will provide a resistive torque to the rotational motion of the differential pinions. The resistive torque will add to the resistance of relative rotation of all components within the differential. The resistive force, however, is non-uniform since it is a function of the axial load from the differential pinions. The unbalance of the resistive torque will manifest as non-uniform energy absorption within the differential causing a bias ratio.
Designed from a clean sheet, the new Wavetrac Differential brings current gear technology to the market. Internally, its gear tooth forms are optimized for strength and improved oil film retention over competitive designs. Our gear package is smaller, reducing overall mass, yet is more durable. Attention was also paid to the side gear/axle interface, putting as much material thickness as possible in this critical area – most important when power levels get high.
Each Wavetrac Differential is crafted from the highest quality materials available. The internal gears are made from high strength 9310 alloy steel. The diff bodies are machined from case hardened steel billet. To complete the package, every Wavetrac® differential is built exclusively using high quality, high strength fasteners from ARP, the world leader in fastener technology.
New WaveTrac 35 spline differential uses patent pending design to increase grip under low-torque
Uses superior construction and material for a tough differential that is maintenance free
Comes with a Limited Lifetime Warranty
Contact Spohn Performance at 1-888-365-6064, by email at tech@spohn.net or visit our website at www.spohn.net for more information.
.