FREE SHIPPING on orders over $49.00 now through 01/03/2016*
Enjoy FREE SHIPPING during the holiday season on most orders over $49.00*. To ensure delivery before Christmas day please place all of your ground and free shipping orders on or before Monday December 14th. FedEx and USPS 3 Day, 2 Day, and 1 Day shipping are available for those last minute orders. From everyone at Spohn Performance, Happy Holidays!
*Some products are excluded from free and flat rate shipping. Click here for more details.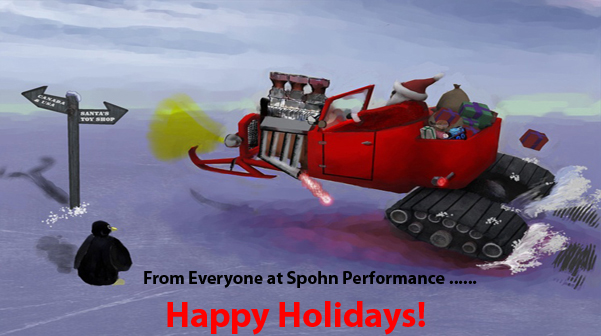 Read the Latest Spohn Performance News:
Hot New Products