Lakewood Blow-Proof Bellhousing - 1982-1992 GM F-Body: Camaro & Firebird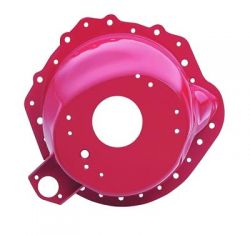 Click Image for Larger View
$590.95
SKU #: LAK-T5BH
Brand: Lakewood
Description

Application: 1982-1992 GM F-Body: Camaro & Firebird
Protection from clutch or flywheel explosions

Ever wonder how the SFI tests bellhousings like these Lakewood safety bellhousings? First, they bolt the bellhousing to a machine with a cast iron flywheel and saw inside it. Then they spin the flywheel, causing the saw to cut through it until it explodes. If the bellhousing can contain the explosion, the bellhousing is approved.
These safety bellhousings are a safeguard to minimize the destructive effects of such an explosion. Don't take unnecessary chances with your safety and the safety of innocent bystanders--Lakewood not only provides top notch products, they also provide peace of mind.
Fitment: Works with OEM T-5 or any std. straight-up GM manual transmissions such as Muncie, T-10, etc.