Customer Cars
We are proud to showcase our customers' rides. If you would like to be included in this section, please email your photos (limit of 5) to us at rides@spohn.net. Please include your name, vehicle year, make, and model; as well as any details you would like posted (ie. ET's, MPH, 60' times, etc.). Tell us what Spohn products you are running and any testimonials you'd like to share. Thanks and enjoy!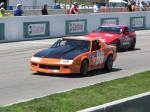 Ted Dobbie Ottawa, Canada 1989 Chevrolet Camaro GM Players Series Race Car modified to GT Sprints...
More Info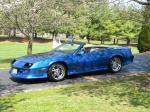 Scott Raslowsky Millstone Twp, NJ 1991 Chevrolet Camaro 383 SBC Tremec T-56 Swap
More Info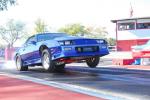 Lyle Zerke Detroit, MI 1983 Camaro Z-28 - 406 c.i. SBC 9.98 @ 137 MPH - 1.39 60' Spohn Performan...
More Info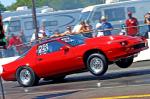 Jeff Moyer Macungie, PA 1985 Chevrolet Camaro On 295 Drag Radials: 8.20 @ 165 MPH ...
More Info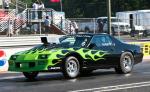 Joe Gentiluomo Linbrook, NY 1988 Camaro 615 c.i. BBC with 2 Nitrous Systems Spohn Performance Pr...
More Info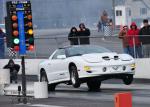 Performance Specialties, Inc. Glen Burnie, MD 2002 Pontiac Trans-Am 9.52 @ 140 MPH - 1.26 60' on ...
More Info