Customer Cars
We are proud to showcase our customers' rides. If you would like to be included in this section, please email your photos (limit of 5) to us at rides@spohn.net. Please include your name, vehicle year, make, and model; as well as any details you would like posted (ie. ET's, MPH, 60' times, etc.). Tell us what Spohn products you are running and any testimonials you'd like to share. Thanks and enjoy!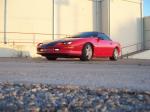 Daniel Edwards 1997 Camaro Z-28 Spohn Performance Rear Lower Control Arms Other Mods: MSD Op...
More Info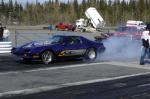 JJ Jackinsky Soldotna, AK 1987 Camaro - 10.32 @ 127 MPH 406 c.i. SBC, Powerglide and Ford 9&...
More Info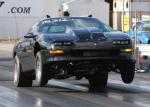 Mike Acton Goochland, VA 1997 Camaro - 1.40 60' Spohn Rear Anti-Roll Drag Sway Bar Spohn Torque ...
More Info