Customer Cars
We are proud to showcase our customers' rides. If you would like to be included in this section, please email your photos (limit of 5) to us at rides@spohn.net. Please include your name, vehicle year, make, and model; as well as any details you would like posted (ie. ET's, MPH, 60' times, etc.). Tell us what Spohn products you are running and any testimonials you'd like to share. Thanks and enjoy!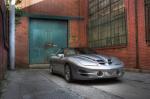 Chad Nolen Lebanon, PA 2002 Firebird The car runs the ¼ mile at 12.50 Spohn Perfo...
More Info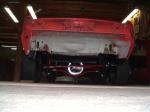 Steve Rosendale Morrisville, PA 1991 Camaro RS LS1 Swap Spohn Performance Parts: LSx Swap T...
More Info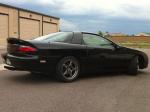 Colorado Speed 2001 CHEVROLET CAMARO SS - 611 RWHP GM LS 416 CID ATI PROCHARGER @ 9 PSI M...
More Info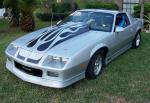 David Griswold Jacksonville, FL 1988 Camaro IROC-Z 10.20 @ 135 MPH - 1.30 60' Spohn Rear Lo...
More Info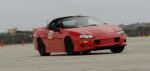 Larry Basegio Aptos, CA 1998 F1 Camaro Complete Spohn Performance front and rear...
More Info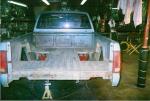 John Bierley Pinson, AL 1985 S-10 Truck Complete Spohn Performance Front Suspension System
More Info