Customer Cars
We are proud to showcase our customers' rides. If you would like to be included in this section, please email your photos (limit of 5) to us at rides@spohn.net. Please include your name, vehicle year, make, and model; as well as any details you would like posted (ie. ET's, MPH, 60' times, etc.). Tell us what Spohn products you are running and any testimonials you'd like to share. Thanks and enjoy!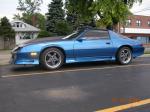 Antonio Colonna River Grove, IL Antonio's Z-28 has a Spohn torque arm, rear LCAs, panhar...
More Info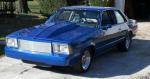 John Faddis Glenmoore, PA John's '78 Malibu is running Spohn tubular upper and lower a-arms, 2&quo...
More Info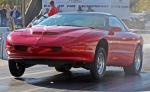 James Montigny Raymore, MO 1993 Pontiac Firehawk Heads/Cam/Stall - full weight street car...
More Info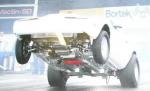 J.R. Newman Easton, Pa. 1984 Pontiac Firebird NMCA Pro Stock #5028 9.23 @ 148 MPH - 1.27 60' (ba...
More Info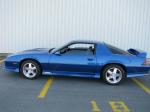 Jason Neil Harbor Grace, NF Canada Complete Spohn Performance Suspension
More Info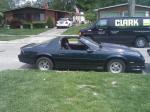 Jeff King Seven Valleys, PA 1985 Camaro Z-28 355 c.i. SBC with TH350 Transmission Spohn Perfor...
More Info